Naturefriends News
Everyman's rights
by Hannele Pöllä/Työväen retkeilyliittory, Naturefriends Finland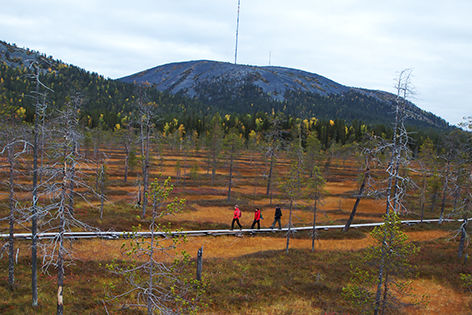 Everyman's right is an important part of people's lives in Finland, allowing free access to forests and land areas almost everywhere in the country. Irrespective of people's place of residence, everyman's right plays an important role for them, especially in outdoor recreation, eco-tourism and the use of nature as a source of livelihood. Without everyman's right, people would be confined to public areas, roads and the land that they personally own.
Read on ...
According to several studies, being in the forests and close to nature increases the well-being: recovering from the stress is enhanced, the mind is refreshed, and the heart pulse and blood pressure are decreased.
Everyman's rights are for the Finns quite self-evident as we have enjoyed them for all our lives. Only the people in Norway and Sweden have similar rights. Therefore, for many foreign visitors it is hard to believe that everybody can pick up mushrooms or eat blackberries in the forest. 
 
Everyman's rights allow people to:
move about on foot, ski and bicycle in nature, such as in forests, natural meadows and water bodies,
ride horses,
stay in and temporarily stay overnight in areas where movement is also permitted,
pick wild berries, mushrooms and unprotected plants,
angle and ice fish, and
boat, swim and wash themselves in waters and move about on ice.
 
The key principles of everyman's rights are derived from the Finnish Constitution, which also ensures the protection of property. Accordingly, there are certain limitations to the rights and people are not allowed to:
disturb the use of land by the landowner,
move about in yards, cultivated areas or cultivated fields,
cut down or harm growing trees,
take dry or fallen wood,
take moss or lichen,
light an open fire on another's land,
disturb domestic premises, for example, by camping too close to dwellings or making noise,
drop litter in the environment,
drive a motorised vehicle off-road,
disturb or damage birds' nests or chicks,
disturb animals, or
hunt or fish without the appropriate permits.

The Finnish Yle, the public service broadcasting company, has launched  a one-week campaign "Mennään metsään" - "Let's go to forest",  where people can register their visits to nature. So far there are already more than 290,000 visits in the register: https://yle.fi/aihe/mennaan-metsaan. During the campaign Yle also offers a rich variety of nature-related programs.
 
Finland is planning to apply for the everyman's rights to be included in the Unesco cultural heritage list of living traditions. The list has more than 450 objects from 117 countries – so far nothing from Finland.
(October 2018)
---
EcoCity Forum 2018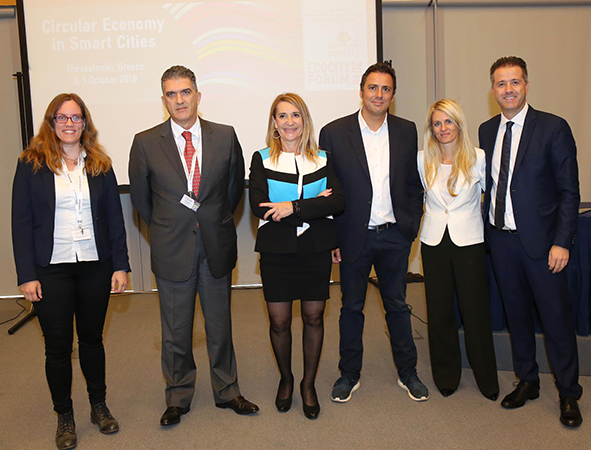 From 3rd to 5th October, the Ecocity Forum 2018 "Circular Economy in Smart Cities" took place in Thessaloniki, Greece. Ecocity Greece – a platform, in which also Naturefriends Greece engage themselves – organised this conference to raise awareness regarding Circular Economy and Smart Cities and invited international experts to speak in the different panel sessions.
Read on ...
Naturefriends International, represented by Katrin Karschat, were invited to present the Transforming Tourism initiative. Shedding light on the challenges the tourism industry faces – also in the context with the Agenda 2030 – and also to provide input concerning Human Rights in tourism, the Transforming Tourism initiative was well received and sparked an interesting discussion.  
 
Ecocity Forum | Naturefriends Greece | Transforming Tourism
 
(October 2018)